Make Over home-staging
Staging of homes for sale or rent of Italian design.
Thanks to the decoration and emotional photos, We multiply interested in buying your house
01
Planificación y diseño
We visit any type of home: furnished, unfurnished, empty or in use.
Taking measures for the preparation of plans and realization of the RENDER project
No Commitment
02
Project proposal
We propose the most appropriate intervention to your need and carry out real estate valuation of the house and deliver plans with measures.
All this in less than 72 hours
03
Development of the project
We prepare the property with all the agreed interventions, and we carry out an emotional photographic report of quality real estate for commercialization in the digital market. As we already know, there are many factors in the environment that transmit emotions and change our behavior and we don't even realize it.
It's all a subliminal process.
Nuestros Servicios
Hacemos todo el trabajo por usted para que pueda relajarse y obtener resultados.
Destacar de la competencia
Lista para entrar a vivir
Evitar rebajadas de precio
Aumentar estadística de visitas
Asesoramiento inmobiliario
Encargándonos el asesoramiento inmobiliario, el Home Staging se paga a éxito, es decir, cuando el inmueble se ha vendido
Yo os puedo dar mi experiencia como clienta.
«maquillaron» el piso que teníamos en venta, y que llevábamos 6 meses intentándolo vender, se vendió en menos de 1 semana.
El piso parecía otro, hasta nos daba pena venderlo de lo chulo que lo dejó.
Tengo fotos, no sé si os apetece verlas.
Katy, eres una estupenda profesional, tienes mucho gusto, y mimas el mínimo detalle, además de ser una excelente persona. 😊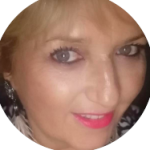 Maika, Propietaria feliz
Piso vendido en 6 días – Cubelles